The 13th Age GM's Screen and Resource book is features incredible new art from 13th Age lead artists Aaron McConnell, Lee Moyer, a 32 page resource book and a fold out map of the Dragon Empire.
The screen is three-ply and portrait-oriented with all the essential information a GM needs to run the game.
The resource book includes advice on using terrain (including creating environments and locations that fit the different tiers of play), building battles, how to use icon rolls in practice (with examples), how to craft remarkable NPCs, a compilation of the existing GM guidance that's currently spread across multiple existing 13th Age products, lengthy sections of GM advice will be condensed, with pointers  to the appropriate book to read more.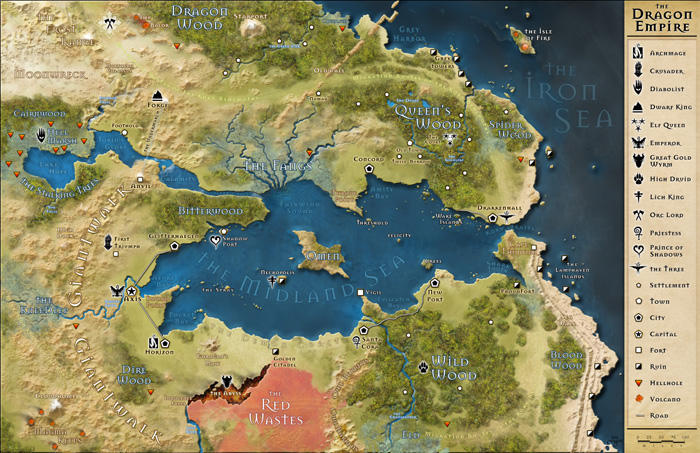 Lead Designer and Developer: Rob Heinsoo
Screen Art: Aaron McConnell, Lee Moyer
Writers: Cal Moore and Wade Rockett
Art Direction: Rob Heinsoo
Forthcoming